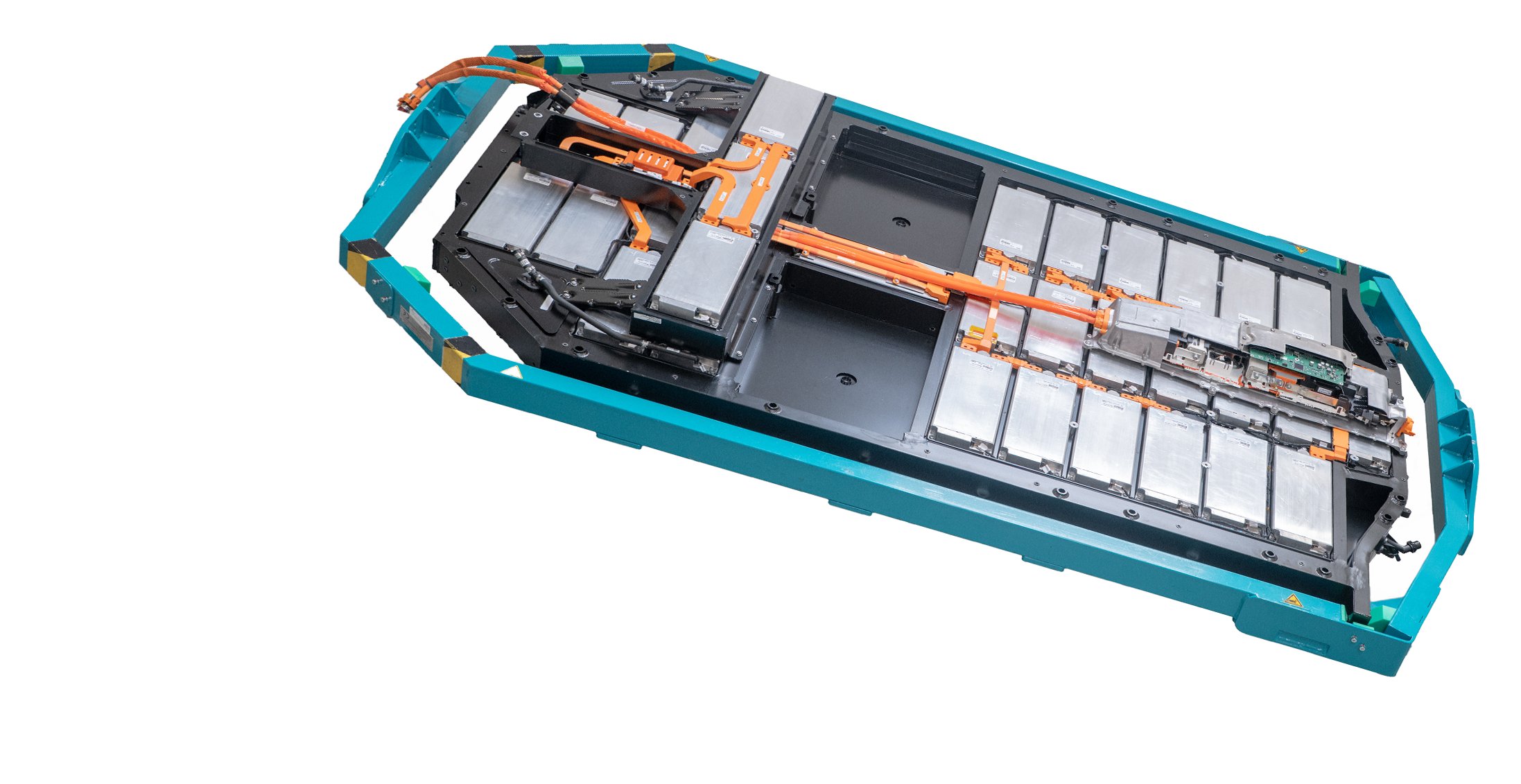 E-mobility systems
Power
in the right directions
From the very beginning, we have been innovators and visionaries in the automotive industry – and in matters of electromobility as well, we belong to the pioneers and "first movers" in the market. Since as early as 2009, we have been working intensively on this topic and have continuously expanded our expertise and our product portfolio.
DRÄXLMAIER offers the complete e-mobility package: from the charging socket, through the wiring harness and high-voltage switch box, all the way to the battery system.
Contacting
Charging
socket
Perfectly integrated high-voltage supply: Modern electric vehicles can be reliably and safely charged using our intelligent charging socket with precise temperature sensing technology. Optional expanded functions and design options can be realized with the integration of illumination elements.
Contacting
High-voltage
plug
Powerful, durable and safe: Our Class 4 and Class 5 high-voltage plug families are designed for direct current applications of up to 1,000 volts. Furthermore, their robust design provides a high level of protection against vibrations, temperature variations and corrosive influences.
Contacting
dHPT
High Performance Terminal
Fail-save connection: As a patented high-voltage contact for all voltage levels, the DRÄXLMAIER high-performance terminal meets all safety requirements with regard to vibration and temperature variations. The dHPT is reliable and light; it is impressive due to its low insertion force and high contact press force.
Distributing
High-voltage
double rail
Multitalented: Due to the effect of field cancellation, the unshielded high-voltage double rail offers optimum electromagnetic compatibility – regardless of the voltage level. At the same time, it is compact, dissipates heat well due to its large surface and can be installed using an automated process.
Securing
High-voltage
switch box
E-intelligence on board: As the interface between the high-voltage battery and the traction electrical system, the high-voltage switch box offers precise measurement and control electronics, which meets the requirements per ASIL Risk Level C – including dIUS current and voltage sensor, as well as battery management systems from DRÄXLMAIER.
Securing
dIUS
current and voltage sensor
Calculating the precise amount of range remaining: The dIUS current and voltage sensor is a pioneering, highly precise measurement unit with low space requirements. The sensor guarantees precise determination of the capacity in the high-voltage battery during its entire life span.
Safety
We test prototypes and series batteries extensively. This is the way we assure consistently high quality in our products.
Production
DRÄXLMAIER relies on the most modern production processes and safe, secure automation technology.
Innovation
DRÄXLMAIER was the first company to bring 800-volt technology into series production with the Porsche Taycan.
Milestones
In 2009, DRÄXLMAIER was responsible for developing the concept for the complete battery system for the Audi R8 e-tron.