Apprenticeships at DRÄXLMAIER
Technical
product designer
Technical product designer
Your
tasks
As a technical product designer, you will use 3-D CAD systems to construct drawings and models for components and component groups, and prepare technical documents and presentations. You will work with plastic parts, electrical and electronic components, and provide support in interior development and toolmaking, among other areas.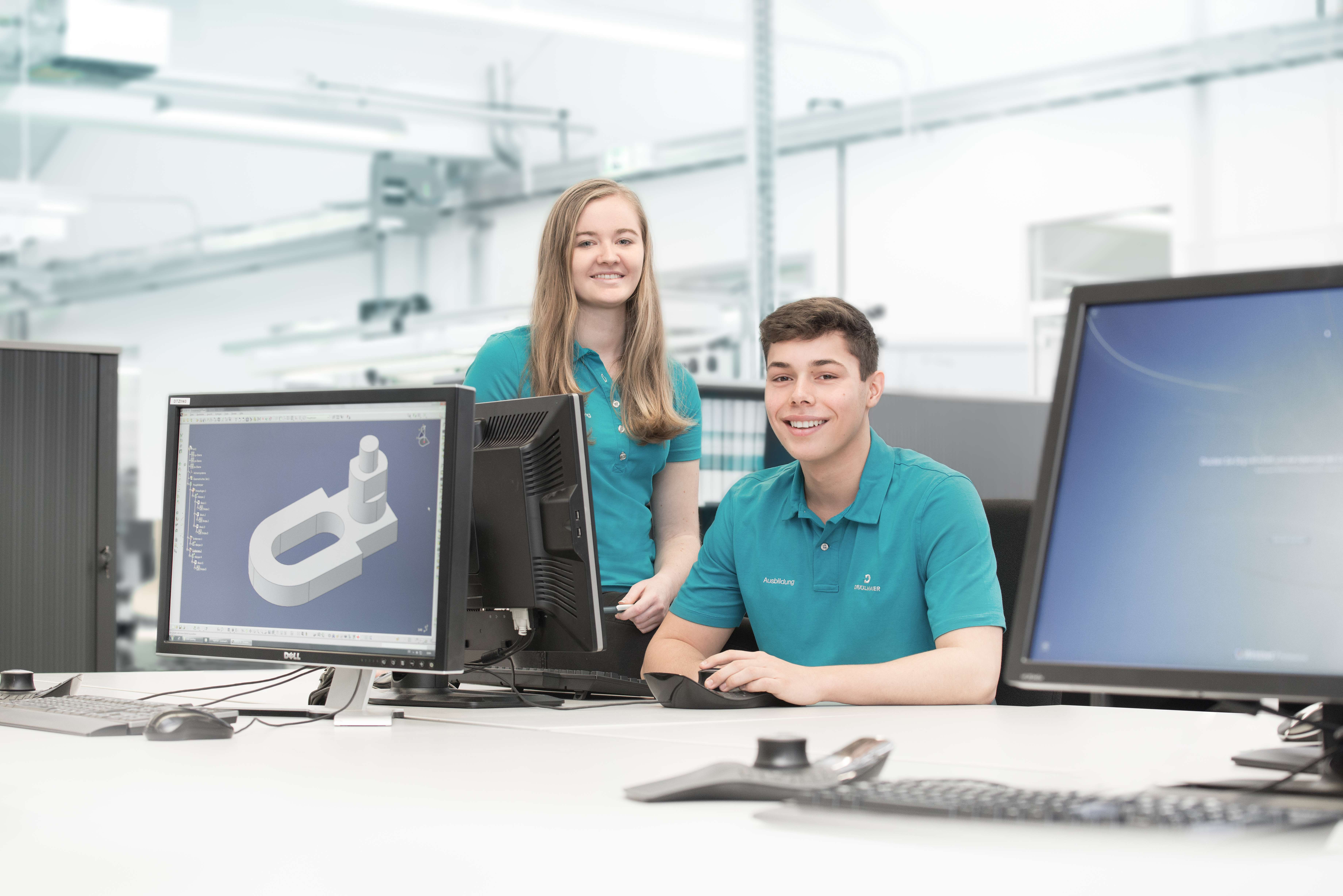 Annalena and Andy about their apprenticeship for technical product design
"The joint study trip to Romania was great. Together with our Romanian colleagues, we got to know the country and the people."
Tips for applying
Apply
now online!
All you need is your letter of application, your resume and your two latest grade reports.
In addition to your schooling, we are interested in your motivation and your interests. Skills that are related to your desired job, as well as your hobbies and favorite subjects, help us get to know you.
Please send clearly legible forms and documents.