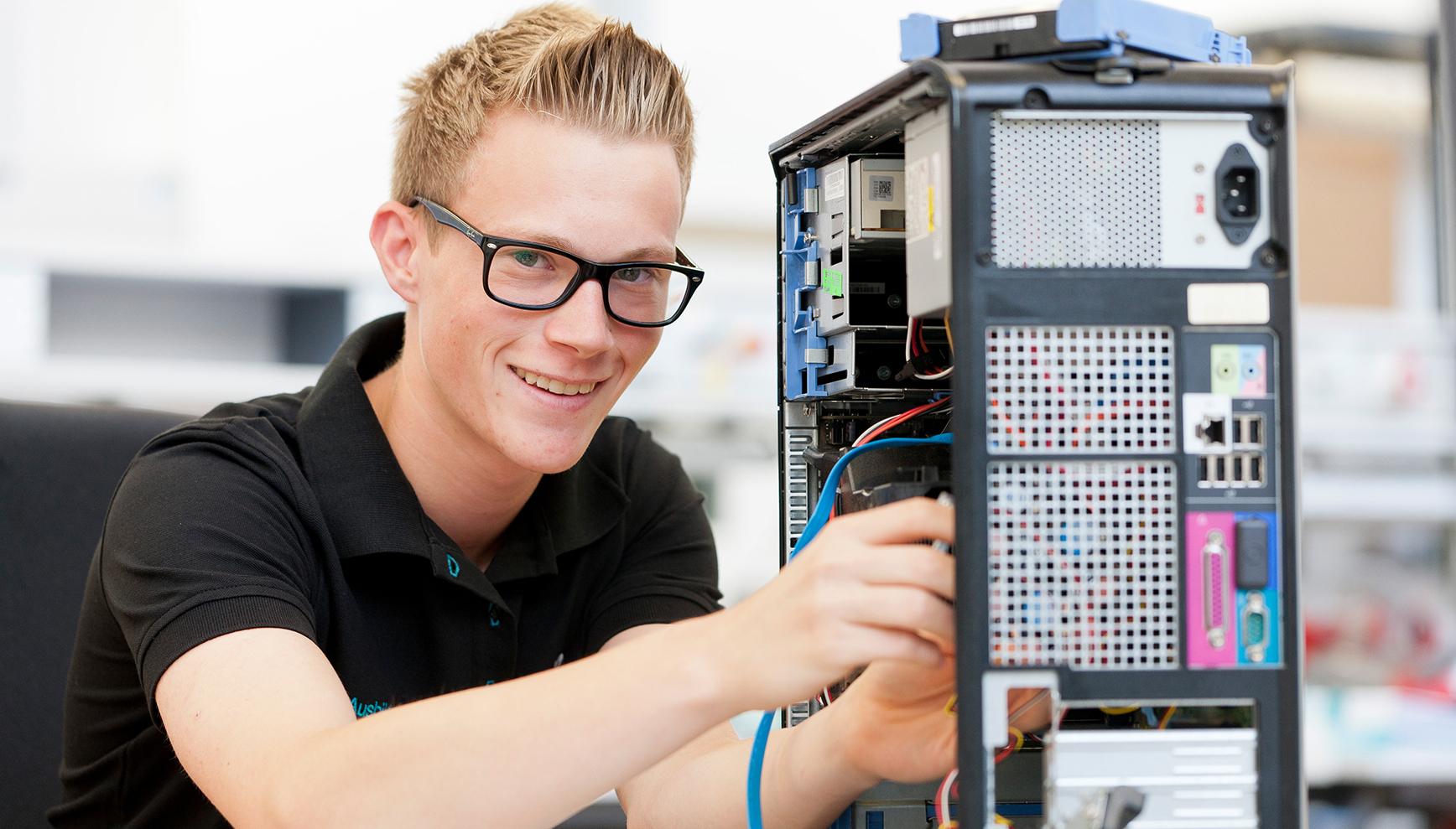 Apprenticeships at DRÄXLMAIER
Computer specialist
for system integration
Computer specialist for system integration
Your
tasks
As a prospective computer specialist for system integration, you will be jointly responsible for the planning, development, setup and management of our IT systems. You will design, implement and administer complex systems for information and telecommunications technology. You will assure the compatibility of hardware and software components, and train the users.
Tips for applying
Apply
now online!
All you need is your letter of application, your resume and your two latest grade reports.
In addition to your schooling, we are interested in your motivation and your interests. Skills that are related to your desired job, as well as your hobbies and favorite subjects, help us get to know you.
Please send clearly legible forms and documents.